Kent Goodson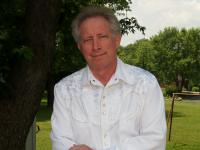 Contact Information:
kent@kentgoodsonmusic.com
www.kentgoodsonmusic.com
615.860.0723 studio
615.504.9021 cell
Web Links:
Video Links:
Sound Clip Links:
Description:
With 28 years of touring with George Jones, Kent has performed and appeared on: The Grand Ole Opry, Hee Haw, The Johnny Carson Show, The Jay Leno Show, The David Letterman Show, Huckabee, Late Nite with Jimmy Fallon, Austin City Limits, and George Jones' own TNN show, "The George Jones Show." Kent currently plays a variety of song styles on the grand piano at different venues in the Nashville area. He specializes in weddings, church services, fund raising events, corporate functions, holiday and private parties. He can also put together a band and vocalist for your special occasion. Contact for rates.

Personnel / Instrumentation:
Solo Piano, Keyboards
Also available as Piano/Vocalist, Band situation.