Member Profile
Primary tabs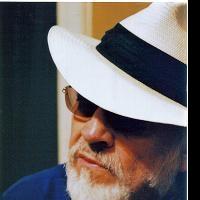 PRIMARY INSTRUMENT(S):
Arranger

Fiddle

ADDITIONAL INSTRUMENT(S):
TYPE OF WORK DESIRED:
TOURING

RECORDING

CLUB GIGS

PRIVATE PARTIES

TEACHING MUSIC LESSONS

Other

CHART READING/WRITING SKILLS :
Number Charts:
WRITE

READ

Chord Chart:
WRITE

READ

HOME STUDIO :
Home Studio:
Yes

No

ENGINEER :
Engineer:
Yes

No

ADDITIONAL SKILLS :
Additional Skiills:
PRODUCER

ARRANGER

BAND LEADER

ROAD MANAGER

Other

Resume / Bio:
BUDDY SPICHER
BUDDY SPICHER WAS BORN IN DUBOIS, PA. HE JOINED THE WWVA JAMBOREE, IN WHEELING , WEST VIRGINIA IN THE 50'S. IN TH LATE 50'S HE CAME TO NASHVILLE TO WORK WITH AUDREY WILLIAMS. PLAYING ON THE ROAD WITH HANK SNOW, WEBB PIERCE, FARON YOUNG, RAY PRICE, KITTY WELLS AND OTHERS . IN 1961 HE WENT TO LAS VEGAS TO PLAY THE CIRCUIT WITH JUDY LYNN WHO HAD A WESTERN SWING STAGE SHOW WITH 15 COMPLETE COSTUME CHANGES. THE BAND HAD 15 PIECES WITH 3 FIDDLES. IN 1963 HE RETURNED TO NASHVILLE TO BECOME A STUDIO MUSICIAN. IN 1965 "AREA CODE 615" WAS CREATED ON POLYDOR LABEL AND IT CONSISTED OF TOP STUDIO MUSICIANS WINNING A GRAMMY FOR THEIR EFFORTS. ALBUMS WERE "AREA CODE 615" AND "TRIP IN THE COUNTRY" CONSISTING OF COUNTRY ROCK AND HOT BLUE GRASS. IN 1976 BUDDY RELEASED "AMERICAN SAMPLER" , LATER "ME AND MY HEROS"(WITH BUDDY'S GREAT FIDDLE HEROS), AND "BUDDIES"(BUDDY EMMONS AND BUDDY SPICHER). IN THE EARLY 80'S DIRECT DISC LABEL RECORDED WITH A SPECIAL TECHNIQUE "SUPERCORD" AND "NEOPHONIC STRING BAND", FEATURING BUDDY WITH GREAT MUSICIANS. IN THE LATE 80'S CMH RECORDS RELEASED "THE GREAT AMERICAN FIDDLE COLLECTION" WITH BUDDY SPICHER AND BENNY MARTIN. THIS ALBUM MADE A HUGE MARK ON FIDDLE PLAYERS AND IS STILL SELLING AT A HEAVY RATE. BUDDY WORKED WITH HIS FAVORITE ARTISTS ON THE ROAD FROM TIME TO TIME. LORETTA LYNN AND FINALLY CRYSTAL GAYLE BECAME HIS MAIN WEEK-END WORK. IN THE 90'S BUDDY STARTED ARRANGING MUSIC WORKING WITH KRISTEN WILKERSON WITH SYMPHONY ARRANGEMENTS FOR COUNTRY ACTS TO USE WITH LOCAL SYMPHONYS. THESE ARRANGEMENTS ARE STILL USED ACROSS THE COUNTRY BY NUMEROUS ARTIST. CREATING IS THE BEST THING AN ARTIST CAN DO. BUDDY HAS WRITTEN MANY SONGS WHICH HAVE BEEN RECORDED BY HIMSELF AS WELL AS OTHERS. "PAULA'S WALTZ" IS REALLY PLAYED IN THE FIDDLE WORLD. "AUTUMN FLING" AND "BRAZILIAN SWING" ARE WELL RECORDED IN THE JAZZ WORLD.
"TEXAS DANCE BAND" WAS BUDDY'S BAND AND THEY TRAVELED THE SOUTH IN THE EARLY 90'S BECOMING A GREAT WESTERN SWING BAND . LONGING FOR THE JAZZ AND SWING TO COMBINE BUDDY STARTED THE "NASHVILLE SWING BAND"IN THE LATE 90'S AND INCLUDED HIS FAVORITE PEOPLE. BUDDY WAS LOOKING FOR A PURE SOUND THAT THE AUDIENCE COULD FALL IN LOVE WITH AND BECOME A CROSS OVER MUSIC THAT EVERYONE COULD EMBRACE.
IN MUSIC CITY, NASHVILLE FOR 8 YEARS, "WOLFY'S" WAS THE LISTENING BAR TO HEAR PURE CROSS OVER SWING AND JAZZ. ALSO PLAYING THE "BLUEWIND" IN FRANKLIN AT THE FACTORY AND THE "FIVE SPOT" IN HISTORIC EAST NASHVILLE ON A REGULAR BASIS. BUDDY ALSO DOES FIDDLE CAMPS AND SEMINARS TRAVELING THE U.S. AND CANADA EACH YEAR. BUDDY'S GOAL IS TO TEACH OTHERS THE LOVE FOR MUSIC AND ESPECIALLY THE FIDDLE.
BUDDY WAS HONORED BY THE COUNTRY MUSIC HALL OF FAME IN AUGUST 2008. THE "NASHVILLE CAT'S SERIES". PRESENTED WITH HIS LIFE'S WORK AND AN INTERVIEW BY HIS PEERS. HIS ACCOMPLISHMENTS AND RECORDINGS WERE DISCUSSED AND WHAT WAS REALLY HIS GREAT MOMENTS IN HIS CAREER WERE HIGHLIGHTED. BUDDY HAS PARTICIPATED IN OVER 3000 RECORDINGS WITH OTHER ARTIST AS A RECORDING MUSICIAN.
IN 2009 BUDDY SPICHER AND BILLY CONTRERAS ARE PRODUCING A JAZZ CD. BILLY WAS ONE OF BUDDY'S STUDENTS. SINCE HE WAS 8 YEARS OLD BILLY AND BUDDY HAVE BEEN BEST FRIENDS. BILLY QUICKLY MOVED ON TO JAZZ AND HAS PLAYED WITH SOME OF THE GREATEST JAZZ BANDS. BILLY IS VERY TALENTED AND BUDDY IS SO HONORED THAT BILLY WANTS HIM TO BE ON A CD WITH HIM. THE CD IS UNRELEASED AS OF YET.
BUDDY HAS 18 CD'S RELEASE OF HIS FIDDLE WORK AND NASHVILLE SWING BAND. NEW VENURES FOR BUDDY ARE ALWAYS AROUND AND BUDDY TRIES TO TAKE ADVANTAGE OF THEM. THIS YEAR BRINGS TEACHING AT FIDDLE CAMPS AND SEMINARS AGAIN. "AUGUSTA HERITAGE CAMP" IN ELKINS, W.V. AND MARK O'CONNOR'S CAMP NOW AT EAST TENNESSE STATE UNIVERSITY ARE BUDDY'S FAVORITES. A NEW VENTURE IS TEACHING ON DVD. DAVID SPICHER, BUDDY'S SON, HAS PRODUCED DVD'S OF BUDDY TEACHING FIDDLE SONGS. THE DVD'S ARE NOW ON THE INTERNET FOR SALE.