Member Profile
Primary tabs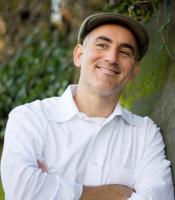 PRIMARY INSTRUMENT(S):
Drums

ADDITIONAL INSTRUMENT(S):
TYPE OF WORK DESIRED:
TOURING

RECORDING

CLUB GIGS

PRIVATE PARTIES

TEACHING MUSIC LESSONS

Other

CHART READING/WRITING SKILLS :
Number Charts:
WRITE

READ

Chord Chart:
WRITE

READ

HOME STUDIO :
Home Studio:
Yes

No

ENGINEER :
Engineer:
Yes

No

ADDITIONAL SKILLS :
Additional Skiills:
PRODUCER

ARRANGER

BAND LEADER

ROAD MANAGER

Other

Resume / Bio:
Highlights 
Over fifteen years experience teaching drumming to children and adults 
Engages and inspires students of all ages and backgrounds through creative pedagogy and adaptive approaches to various classroom settings
Studied music in Ghana and Guinea, West Africa with master drummers in various regions
Performed in Taiwan for Lantern Festival with the Mt. Hood Big Band
Musical residency in Cooper Landing, Alaska
Received grant from the Regional Arts and Culture Counsel to study music in Guinea, West Africa with Grandmaster drummer Mamady Keita
Key Skills
Teaching: West African percussion, drum set, piano, iPad music production  
Performance: West African percussion, drum set
Experience
Teacher, Pacific Honored Artists Musicians and Entertainers; Portland, OR -2013-2015
501c Nonprofit - Portland's acclaimed arts community and academy working with adults with disabilities in art, music, theatre, dance, and visual arts. 
Core responsibilities include teaching iPad music production classes as well as a drumming and rhythm class and assisting with curriculum design. Other responsibilities include performing for various functions such as PHAME's annual fundraiser gala and other high profile events such as the Connecting Communities Coalition fundraiser. 
Instructor, Ethos Music Center; Portland, OR — 2010-2016
501c Nonprofit - Dedicated to the promotion of music and music-based education for youth in underserved communities. 
Duties include teaching after-school program, summer camps, individual and group lessons in drumming  and piano. Trained Americorp teachers in drumming pedagogy.
Founder, Sound and Rhythm Drumming Studio; Portland OR  — 2000-Present 
Sound and Rhythm Drumming studio was founded in 2000 as a teaching studio to share passion for drumming and diverse cultures through community classes and events.
Core responsibilities include teaching individual lesson and group classes on West African percussion and drum set, organizing and teaching  Drumming and Marimba Camp, teach African Drumming Classes and performance workshops.  Additional teaching at various schools and alcohol treatment centers as a guest instructor. 
Sponsor of Portland Metro Area master classes and workshop with master musicians such as Bob Moses, Mark Walker, Obo Addy, Bolokada Conde and many others.
Teacher, SouthWest Music School, Portland, OR — 2006-2008
Taught Orff classes and private lessons for after school programs including Aloha-Huber Park School and at the Friendly house.  
Therapeutic Music Specialist, Children's cancer Association — 2004-2005
Managed volunteers, checked inventory, taught classes for teens as well as participatory music for pre-teens at and Doernbecher Children's Hospital and Legacy Emanuel Children's hospital.  Maintained mobile music cart library with over 1500 items including instruments such drum machines, electronic drums, marimbas, harps, cd players and more.  
Created one-on-one music activities, managed evening concerts, providing entertainment for patients, families and staff.  
Education
Wake Forest University, Winston-Salem, NC  — Bachelor of Arts 1994-1998
Mount Hood Community College, Gresham, OR 2010-2012
African Academy of Music and Art, Krokrobite, Ghana, West African - July 2005-August 2005
Tam Tam Mandingue International School of African Music;  Conakry, Guinea, West Africa December 2007-January 2008