Member Profile
Primary tabs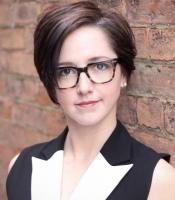 PRIMARY INSTRUMENT(S):
Conductor

Keyboards

Mallet Percussion

Percussion

Tambourine

Timpany

Vocals

Xylophone

ADDITIONAL INSTRUMENT(S):
TYPE OF WORK DESIRED:
TOURING

RECORDING

CLUB GIGS

PRIVATE PARTIES

TEACHING MUSIC LESSONS

Other

live performance (orchestra extra/sub)
CHART READING/WRITING SKILLS :
Number Charts:
WRITE

READ

Chord Chart:
WRITE

READ

HOME STUDIO :
Home Studio:
Yes

No

ENGINEER :
Engineer:
Yes

No

ADDITIONAL SKILLS :
Additional Skiills:
PRODUCER

ARRANGER

BAND LEADER

ROAD MANAGER

Other

notation software
Description:
Colleen Phelps hits things (artfully) and sometimes sings about it. Classical percussionist and singer, who enjoys crossover into alt-classical music. 
Resume / Bio:
Award winning percussionist and singer Colleen Phelps is based in Nashville, TN. She is a faculty member at Nashville State Community College and Lipscomb University. Colleen is a founder of experimental music ensemble Sound Riot. She is also the co-artistic director of the Wood/Silk Project - a collaboration of Chinese and American music and musicians. Her combinations of percussion, spoken word, singing, and theatre are quickly becoming in-demand within the new music scene. She has appeared as a percussion soloist with the Charlotte Civic Orchestra, and Nashville Philharmonic. Her 2015 solo performance titled Sound in the Art at Chase Public in Cincinnati, OH was a City Beat Critic's Pick.
In February 2015 she won the Nashville Philharmonic Concerto Competition, and performed Fantasy on Japanese Woodprints by Alan Hovhaness with the orchestra the following May. In 2014 she was a finalist for the American Prize in Collegiate Choral Conducting, rewarding her direction of the CCM Chamber Singers in a concert performance of The Pirates of Penzance. In Cincinnati she won the Clara M. Baur Instrumental Music Performance competition. In Charlotte she won the percussion category in the Charlotte Symphony Guild Concerto Competition, as well as grand prize in the Charlotte Civic Orchestra Concerto Competition. 
Colleen's commitment to education goes beyond her collegiate teaching. She regularly runs masterclasses for percussion students, as well as classes on solo playing for all instruments. As an Orff-Schulwerk certified teacher, Colleen led the music program at the Reformed Church Nursery School in Bronxville, New York where she directed the students in choral performances, facilitated a musical theater enrichment program, and created the Bash Your Trash program, where PreK students built their own musical instruments from recycled materials. 
She received her Bachelor of Performance degree in percussion and a Master of Music degree in conducting at the University of Cincinnati College-Conservatory of Music.  She was a student of the ensemble-in-residence Percussion Group Cincinnati and studied extensively with Allen Otte.  While at the University of Cincinnati College-Conservatory of Music Colleen won the Clara M. Baur Competition for Instrumental Performance. She acted as principal percussionist for the Opera Theatre and Music Festival of Lucca in Lucca, Italy and was active in the Music X festival of 21st century music. In addition to her degree requirements she contributed a full solo program to the CCM Atrium Series, and performed an entire program of premieres by student composers and choreographers. She continued to perform as a percussion soloist during her Master of Conducting degree study, and was featured with the CCM Chamber Choir.​
​
Colleen recently earned her Master's Degree in Choral Conducting at the University of Cincinnati College-Conservatory of Music, where she previously completed Bachelor of Music degrees in Percussion Performance and Music Education. 
Colleen is enjoying freelance percussion work and teaching in Nashville, TN along with her husband Matthew Phelps, Mnister of Music at West End United Methodist Church, and their six year old son Noah.