Member Profile
Primary tabs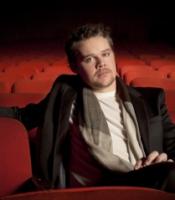 PRIMARY INSTRUMENT(S):
Keyboards

Piano

Vocals

ADDITIONAL INSTRUMENT(S):
Hammond B3 Organ (not bass pedals)
TYPE OF WORK DESIRED:
TOURING

RECORDING

CLUB GIGS

PRIVATE PARTIES

TEACHING MUSIC LESSONS

Other

CHART READING/WRITING SKILLS :
Number Charts:
WRITE

READ

Chord Chart:
WRITE

READ

HOME STUDIO :
Home Studio:
Yes

No

ENGINEER :
Engineer:
Yes

No

ADDITIONAL SKILLS :
Additional Skiills:
PRODUCER

ARRANGER

BAND LEADER

ROAD MANAGER

Other

Resume / Bio:
I am a singer, a songwriter, and a keyboard player who has been an AFM member since age 13. I devote most of my time to my own music, but I welcome all performing and recording opportunities.
My professional experience includes playing and singing with Paul McCartney, Loggins & Messina, Alison Krauss & Union Station, featuring Jerry Douglas, Supertramp, Avicii, O.A.R., Dave Barnes, Justin Nozuka, Mindy Smith, and many others.

Many songs I have written have been placed in TV shows such as Parks & Rec., Grey's Anatomy, Nashville, NY Med, One Tree Hill, Ghost Whisperer, Beauty and The Beast, and others. I co-wrote and recorded the song "Music Calls Us Home," used by the Convention & Visitors Corporation to promote the city of Nashville. I sing the lead vocal on the song "Place In The Sun," which is featured during the end-credits of the film "Charlotte's Web," and my song, "Find My Way" was featured as the main title theme for the smash-hit Sandra Bullock & Ryan Reynolds film The Proposal.

My most recent album is entitled Turns To Gold, and I am writing for another one now.

Specialties: I am a virtuosic and versatile piano player, studying piano performance at Blair School Of Music from age 7-18, and earning a degree in performance (with honors) from the University Of Miami.  I have been playing Hammond B3 organ (not bass pedals) and Fender Rhodes since I was 15 years old. I also play melodica. Really, I can play anything with a keyboard on it, even accordion (though my skill with left hand buttons is very rudimentary). I can sing excellent lead vocals (check out my own albums on Warner Brothers, Concord Records, and my independent ones--and I sing lead on a few songs w/Supertramp when they tour) and background vocals (for example, I sing most of the BGVs on the Avicci song "Hey Brother"), and my songwriting and composing is not too shabby either.