Member Profile
Primary tabs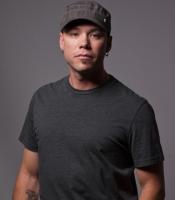 PRIMARY INSTRUMENT(S):
Drums

Percussion

Vocals

ADDITIONAL INSTRUMENT(S):
TYPE OF WORK DESIRED:
TOURING

RECORDING

CLUB GIGS

PRIVATE PARTIES

TEACHING MUSIC LESSONS

Other

CHART READING/WRITING SKILLS :
Number Charts:
WRITE

READ

Chord Chart:
WRITE

READ

HOME STUDIO :
Home Studio:
Yes

No

ENGINEER :
Engineer:
Yes

No

ADDITIONAL SKILLS :
Additional Skiills:
PRODUCER

ARRANGER

BAND LEADER

ROAD MANAGER

Other

Backline and drum tech
Description:
Lael Eccard is a musician based out of Nashville, TN. His main instrument is the drums, but he also sings and plays a variety of percussion. Lael has played thousands of gigs with a variety of different bands who's styles include country, blues, rock, folk, jazz, funk, reggae and jam.  He is a graduate of the Musicians Institute in Hollywood, CA, where he holds an Associate of Arts in Percussion Performance.
Resume / Bio:
Lael played for Grammy award winning guitarist/producer Pete Anderson (Dwight Yoakum, Lucinda Williams, k.d. Lang & Roy Orbison, Tanya Tucker, The Meat Puppets and more) from 2013-2015.  "Pete was such a mentor to me", Lael says.  "It's was an honor to play with such a country and blues legend! His music was always such a joy to play. Real roots'y blues and swing with the occasional New Orleans or shuffle funk groove.  Classic Americana stuff!" Lael toured both nationally and internationally with Pete. Currently Pete is mixing and mastering a live CD Lael recorded with the group in winter of 2014.  Expected release date is in 2015.
Lael was also Pete's go to drummer for sessions at his studio. Most notable is his work with Heather Ballentine, who's amazing country/swing and 50's rockabilly songwriting is matched by her classic 'pin-up girl' look and an amazing stage presence.
Lael's passion for drums began because of his father, who was great rudimentary snare player with the Texas Aggie Band and Davis Demon Drum Core out of Circleville, Ohio. In addition to this, he was a decent kit player. Lael started his training at age 11 by joining both his grade school jazz band and orchestra. He soon began private lessons with an instructor whose roots were deep in jazz. It was also about this time he learned of his love for singing, by joining the school choir. Drum, percussion and vocal groups filled his days at high school, on the seacoast of NH, as well as his later attendance to Eastern New Mexico University. He took advantage of any musical endeavor that was made available to him; jazz bands, orchestras, choirs, jazz choirs, rock bands and even musical theater. He auditioned for both All State choir and jazz band 3 years in a row, was accepted each time and given an honors chair twice. There was no doubt that music was his life's calling.
While enrolled in the Music Performance Degree, at ENMU, Lael began playing with The Dobbins. They were a large, powerful rock band that played on and off campus for parties and special events. After completing three years at ENMU, Lael decided to return to his home town in southern New Hampshire to pursue his career in music. Over the next 13 years, starting in 1997, Lael would play in a variety of different bands whose styles included country, blues, rock, jazz, folk, reggae and jam.
After thousands of gigs, Lael was looking for the next step. It was in late 2010 that he made the decision to go back to school and further his knowledge of drums, percussion and singing at the Musicians Institute in Hollywood, CA. During this time he recorded albums with Byzantium (a folk group) and Jimmy Jax Pinchak Band (a blues/rock guitarist and actor found in Ender's Game) and of course the legendary Pete Anderson's forthcoming 'Live Album'.   Lael graduated from MI with an Associate in Arts in Music Performance, Drums in March of 2013.  Lael, his wife and his newborn son, Kairie, now live just outside of Nashville, TN, where he continues his musical journey.on, Kairie, now live just outside of Nashville, TN, where he continues his musical journey.