Member Profile
Primary tabs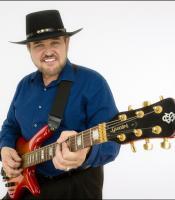 PRIMARY INSTRUMENT(S):
Guitar

Rhythm Guitar

ADDITIONAL INSTRUMENT(S):
TYPE OF WORK DESIRED:
TOURING

RECORDING

CLUB GIGS

PRIVATE PARTIES

TEACHING MUSIC LESSONS

Other

CHART READING/WRITING SKILLS :
Number Charts:
WRITE

READ

Chord Chart:
WRITE

READ

HOME STUDIO :
Home Studio:
Yes

No

ENGINEER :
Engineer:
Yes

No

ADDITIONAL SKILLS :
Additional Skiills:
PRODUCER

ARRANGER

BAND LEADER

ROAD MANAGER

Other

Description:
ARTIST: I've been in the industry nearly 50 years, 39 of which has been with Kenny Rogers. Who said I couldn't hold a job?
COMPOSER & ARRANGER: As a composer and arranger I can help you write the music for your melody and/or lyrics
PRODUCER: I've had the good fortune of producing Singer/Songwriters, Artists, and Independent Artists. As you would expect I've had Kenny Rogers in my studio.
ENGINEER: This is where the fun begins, after we have the arrangement solidified and the charts written we get to go into the studio and begin the process of recording your song
Resume / Bio:
Profile
Guitarist for Kenny Rogers since 1977 to current.  I am the official Meet & Greet photographer for Kenny as well as tour photographer. 
My photographic journey began when I was given an Olympus Camera by my boss and mentor Kenny Rogers. I had been interested in photography for a while and had been helping Kenny with his various shoots. We'd shoot during the day fly out to do a show then fly back to his farm in Georgia. That night we'd developed the film shot earlier that afternoon. I learned a great deal in those late night dark room sessions. I thank Kenny for introducing me to the world of photography. 
My goal now is to capture the essence of people, places and things in the most simple and creative way possible, paying attention to the quality of light, motion, emotion, composition, texture, color, form, beauty, meaning, and the inevitable, unpredictable magic of the moment...
Experience
Guitarist for Kenny Rogers Lions Pride INC Nashville TN 1977-current 
Kenny Rogers guitarist. I've had the privilege to perform behind such greats as:
Ray Charles, Smokey Robinson, Garth Brooks, Dolly Parton, Willie Nelson, Reba, Trisha Yearwood, Travis Tritt,
The Oakridge Boys, Michael McDonald, Kim Carnes, Bill Medley, Lionel Richie, Phil Vassar, Gladys Knight, Billy Dean, and many more... 
Owner, Scenic Ridge Records and Studios Old Hickory TN 1993-current
Own and operate my current recording studio and photography studio. Producing artists and young talent. Record their songs for CD release or demos to be pitched. Photo shoots for entertainers: Head-shots, Promos, CD's, Posters, etc. 
Guitarist for The Headliners Goodlettsville TN 1975-1977 
Perform with the show band The Headliners in our own club in Goodlettsville, TN  
Education
North Texas State Denton, Texas attended 1year then started touring.
Skills and Equipment
Have been in the industry and around entertainers for years. I shoot live performances of the opening acts and local club bands.  I shot Kenny's CD cover for his Cracker Barrel album. I also do all tour photographs.
Canon 5D Mark II,  Lenses 17-40mm, 24-70mm, 50mm, 75-300mm,  580ex II Speedlite, TravelLite Pro Studio lights. Westcott 6 in one Reflectors. Adobe PS CC, Adobe Lightroom 5, Nik Software, OnOne Software.
Referrals
Billy Dean, Linda Davis, Kenny Rogers, Rebecca Lynn Howard, Duane Allen,  J.Karen Thomas
ww.randydormanphotography.com