Member Profile
Primary tabs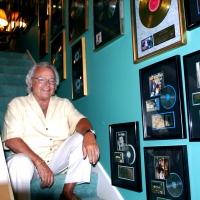 PRIMARY INSTRUMENT(S):
Arranger

Composer

Conductor

Contractor

Keyboards

Mallet Percussion

Melodica

Organ

Piano

ADDITIONAL INSTRUMENT(S):
TYPE OF WORK DESIRED:
TOURING

RECORDING

CLUB GIGS

PRIVATE PARTIES

TEACHING MUSIC LESSONS

Other

CHART READING/WRITING SKILLS :
Number Charts:
WRITE

READ

Chord Chart:
WRITE

READ

HOME STUDIO :
Home Studio:
Yes

No

ENGINEER :
Engineer:
Yes

No

ADDITIONAL SKILLS :
Additional Skiills:
PRODUCER

ARRANGER

BAND LEADER

ROAD MANAGER

Other

Description:
Producer, arranger, conductor, artist development. Composer, songwriter, publisher. A working member of the Nashville recording community for forty-seven years.
Resume / Bio:
ABOUT RON OATES
Ron Oates' name is a familiar one to anyone who has ever perused a CD insert or read the back of an album cover. The list of friends and artists with whom he's recorded reads like pages from a dreamscape... unreal.
A 50-year veteran of the Nashville music industry, Ron's contributions as a session pianist/keyboardist, arranger, producer, and writer/composer, are often referred to as "impeccable" by his peers. He has worked with such greats as Gladys Knight, Olivia Newton-John, Anita Pointer, Dolly Parton, The Oak Ridge Boys, Eddy Arnold, Lefty Frizzell, Lynn Anderson, Vern Gosdin, The Judds, Keith Whitley, Marty Robbins, Bobby Goldsboro, Dottie West, Billy Joe Royal, Linda Davis, Earl Thomas Conley, and the list goes on. His credits as a producer include such diverse artists as Engelbert Humperdinck, Vern Gosdin, Holland Marie Stroud, Cristy Lane, Doug Supernaw, Maurice Williams and the Zodiacs, Anna Owens, Dobie Gray and many others. When the new Country Music Hall Of Fame and Museum opened May 17, 2001 , Ron was honored to be the first recording pianist/arranger to be included in the museum's tribute to studio musicians. One of his famous keyboards as well as some of his hit arrangements were put on display there. Then, July 24, 2002 he was honored once again by recognition and placement in the Congressional Record by US Congressman Bob Clement of Tennessee , and US Congressman David Phelps of Illinois . In part, the honorarium states that Ron Oates is… "…one of the major creative forces behind an amazing list of hit records, and millions of record sales".
Ron was born in Washington DC, but his family moved to North Carolina when he was five-years-old. Following college and a five-year commitment with the Navy Band, Ron and his son, Dell, made the move to Nashville in late October, 1969. In early November, 1969, Ron played on his first hit record, with singer Bobby Goldsboro. From that point on, his music career has spanned from records, to jingles, to motion picture sound tracks.
His talents brought America's famous jingles to life, such as McDonalds, Burger King, RC Cola (Me and my RC), 7-UP, Kraft, Miller Beer, Chevrolet, Coors, United Airlines, and we cannot forget one of the most notable series of commercials of all time which contained the famous line, "Where's The Beef". His film credits include "Best Little Whorehouse in Texas", "Nine To Five", "Sesame Street - Follow That Bird", (which won a Grammy in 1985 for best children's album) and the themes from "The Exterminator" and "The Buddy System" (entitled "Here's That Rainy Day", performed by Gladys Knight).
Ron has one daughter, Melanie, who lives in Pennsylvania along with his three grandsons, Brant, Hayden and Lane.
Ron Oates is indeed one of the most talented and gifted all-around musicians of our time. He truly knows how to bring a song to life, and he has been a major part of the formula of success for many careers over the past 45 years. He is, indeed, one of "...the boys who make the noise on 16
th
Avenue ".