Member Profile
Primary tabs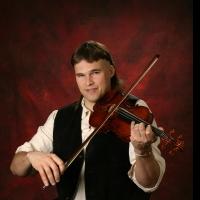 PRIMARY INSTRUMENT(S):
Arranger

Banjo

Cello

Composer

Fiddle

Guitar

Harmonica

Kazoo

Mandolin

Percussion

Rhythm Guitar

Teacher

Ukelele

Viola

Violin

Vocals

ADDITIONAL INSTRUMENT(S):
bones, jaw bone, and Native American drum
TYPE OF WORK DESIRED:
TOURING

RECORDING

CLUB GIGS

PRIVATE PARTIES

TEACHING MUSIC LESSONS

Other

CHART READING/WRITING SKILLS :
Number Charts:
WRITE

READ

Chord Chart:
WRITE

READ

HOME STUDIO :
Home Studio:
Yes

No

ENGINEER :
Engineer:
Yes

No

ADDITIONAL SKILLS :
Additional Skiills:
PRODUCER

ARRANGER

BAND LEADER

ROAD MANAGER

Other

Description:
I am a band leader, composer, instrumentalist, singer, and song writer. Recording, performing and teaching are my main source of income. I play a varienty of music including bluegrass, swing, jazz, country, gospel, cajun, Celtic, Klezmer, classical, and blues. I perform at a variety of venues such as the Grand Ole Opry, music festivals, church events, weddings, educational events and retirement communities.
Resume / Bio:
My physical make up is music and I have worked in the industry professionally for over 20 years. Landmark performances include the Rayburn Building, Kennedy Center, and the Grand Ole Opry. I have worked on over 1500 recordings. "Dan Patch", "Richmond Memories", "Dumpster Diving", and "Southern Maryland Farming" are some public TV programs I composed for and provided background music. I have 5 solo and 5 collaboration projects available. For seven years, I was a music mentor for the VSA Arts "Very Special Arts" of NJ. We provided music therapy for special needs children ages 5-18.